Window treatments are amongst the most underrated accessories in any home or office. They're functional in that they're used to control daylight in a room. Design-wise, they also add an accent that can pull a room's interior decors together, making their look more consistent.
From blinds to curtains, awnings to shutters, there are a lot of window treatments to choose from on the market. Some are built for indoor use, whilst others are more appropriate for outdoor areas.
The question is which one suits your needs and preferences? This article will discuss the pros and cons of each covering.
Blinds
Blinds are one of the most common window treatments you'll find in any setting. They're one of the most cost-effective types of all, in terms of initial price and cost of ownership. They're also relatively easy to clean. Since they're mostly made of hard materials, all you must do is wipe down the slats and you're done. No dry cleaning is required!
This type of window treatment can be made from different materials:
Aluminium – Metal blinds are more durable than others. They're weather and corrosion-resistant, so they don't get damaged easily. Whilst they may cost more than plastic, they're your best choice if you want to use them long-term.
Plastic – Plastic blinds are one of the most affordable. Whilst not as strong as aluminium, they're waterproof. They can be quite brittle, so they might break if not properly handled. They're the best choice if you're looking for budget-friendly coverings.
Wood – Treated wood is an alternative option to the usual blinds. They offer a unique aesthetic, as they look more rustic and natural. They also have a bit more mass to them. This prevents them from swaying during windy days. You may also need to choose a model that's been treated with a waterproof coating.
Those who want blinds for their home have a few considerations. First is the slat size. Small slats that are spaced close together provide maximum privacy. These are best for private areas like bedrooms and bathrooms. On the other hand, those that are spaced wide apart are best for entertainment areas.
There's also the question of which orientation to choose. Most people are familiar with horizontal blinds, as these are the most common for most spaces. Outdoor blinds in Brisbane are used often for large, glass doors and windows.
Shutters
Shutters are window treatments made for outdoor use. They add an extra layer of protection to your glass windows. Not only does it protect your home from dust and dirt; it also increases your privacy, as well. What's more, they add extra curb appeal to your home. With the right design, you can significantly increase your property's aesthetic value by just installing them.
There are four types of shutters. Most modern models today are only derived from any of these:
Louvred – This type of shutter is made with angled slats that are spaced close together. This provides maximum privacy without inhibiting the flow of air or daylight. Some are operational, meaning you can open or close the slats. Others are fixed. These go well with most classically-styled homes.
Board and batten – Also known as a BnB, this type of shutter is inspired by barn doors. They're made of large panels that slide sideways or open horizontally by shifting their angle. These have a more rustic look. They're often used for French country or Mediterranean style houses.
Bermuda – This is the best choice for houses in a tropical climate. These are fixed at the top side of the window. They're often propped open with arms at both sides of the panel. They're made with small slats that are spaced very close together. Often, the slats are fixed. They look best in cottage-style or ranch-style homes.
Plantation – Plantation shutters are almost iconic, as they have a distinct design. They have large, widely spaced slats to provide maximum air circulation inside a room. This naturally cools the room whilst providing natural daylight. These are perfect for places with a hot and humid weather.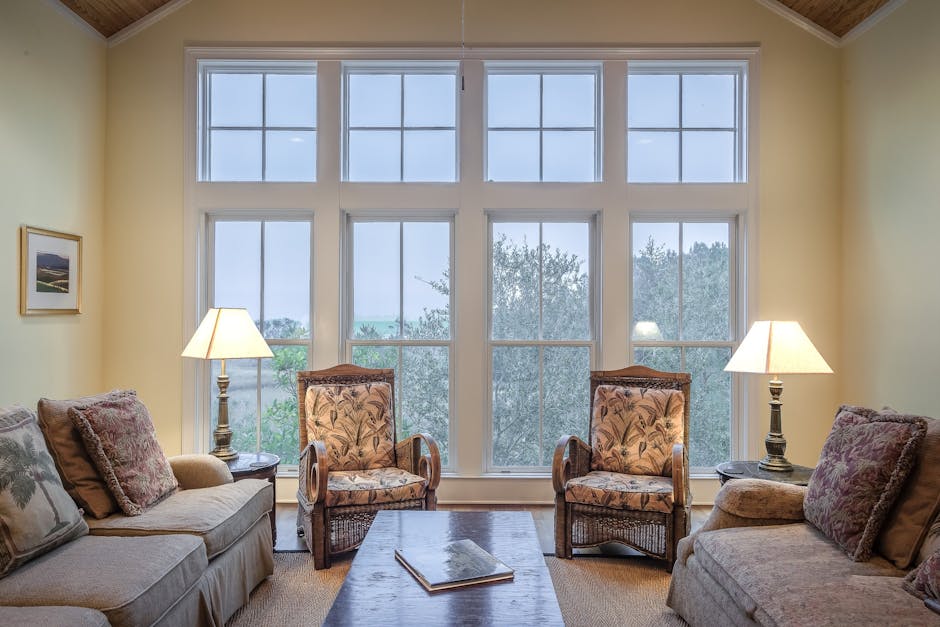 Awnings
Melbourne outdoor awnings are another great window treatment. They're installed on top of any window. You'll often see these in restaurants or cafes with outdoor seating. They're a cost-effective way to provide daylight protection. Some varieties are also water-resistant, making them useful even on rainy days.
This type of window treatment doesn't have a lot of variations in design. However, they do have different styles depending on their intended functions. Some have legs to provide extra support, whilst others are reinforced through side-arms. You can also buy motorised models for easier operation.
Window treatments provide many features and benefits that would make your home cosier and more appealing. Just choose the best models that will fit your needs.
Author: Carrie Sze