It's important to maintain your home–inside and out–year-round. Each season comes with its own maintenance tips and pitfalls, including summer. Summers can be hot, frustrating, and even pest-filled, so it's vital that you get proper summer home maintenance done as soon as possible. Let's take a closer look at 5 very important summer home maintenance tips.
Get Your HVAC System or Cooling System Checked and Maintained
If you can, do this in the spring so that it's out of the way. But if you don't have the time or money to get your HVAC or other cooling systems checked out that early, and then make sure it's done as early into the summertime season as possible. You don't want to wait to find out that your air conditioner has a leak when it's extremely hot outside.
Clean and Double-Check Your Deck for Any Issues
Decks can take a lot of damage throughout the cold winter and warm spring months, so summertime is the perfect opportunity to assess and fix any damages. You should look for issues such as rotting wood, loose or missing nails, damage from pests, flaked or missing deck stains, and anything else that can be fixed on your deck. If you get it fixed at the beginning of summer, you'll be able to enjoy your deck all season long.
Inspect Outdoor Faucets and Hoses for Leaks
Water usage in the summer can be a pain for your checkbook, but it'll be even more painful if you have to pay for water loss due to leaks in your outdoor faucets or your outdoor hose. You should thoroughly inspect all outdoor faucets, spigots, and houses for any leaks, tears, or other issues. You will want to get them fixed ASAP so that you don't have to pay for the additional water usage, which can really add up over the weeks and months of summer.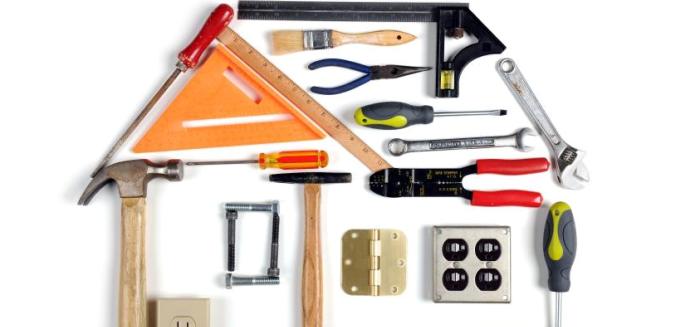 Insect-Proof Your Home and Yard
Insects are everywhere in the summer, and no one wants to have to battle a massive nest of bees or plague of ants, so be sure to insect-proof your home and yard as early as you can once the summer season begins. You should do a complete inspection of your home, garage, shed, play toys such as playhouses, and any other structure outside your home. Look for signs of active insect nests, old insect nests, and so on. You should also inspect and remove anything that is "tempting" to insects like little holes, sheltered wood such as overhanging shed roofs, as well as any loose wood.
Clean Grills and Other Outdoor Structures
You'll definitely want to enjoy all of your outdoor equipment and structures–like grills, pools, and even shade-bringing summer gazebos! Make sure you give them all a thorough cleaning in the summer so that you can begin enjoying them as soon as the summer weather rolls in.
Looking for Home Inspection in DFW? Here is a complete home inspection checklist.